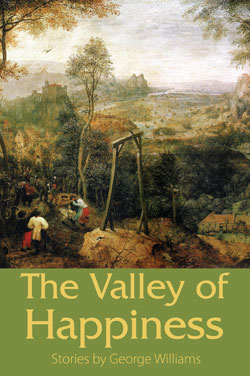 Show Notes:
Enjoy this interview with George Williams, author of The Valley of Happiness, a collection published by the fine people at Raw Dog Screaming Press.
Take a look at Mr. Williams's Goodreads page:
https://www.goodreads.com/author/show/4875077.George_Williams
Order your copies of his Raw Dog Screaming books from the publisher:
http://rawdogscreaming.com/authors/george-williams/
Here is a text interview Mr. Williams granted to D. Harlan Williams:
http://www.dharlanwilson.com/dreampeople/issue35/interviewwilliams.html
Mr. Williams refers to a book about the Shakespeare Authorship question.  He's talking about James Shapiro's excellent book, Contested Will:
http://www.theguardian.com/books/2010/mar/20/contested-will-who-wrote-shakespeare
Here's "The Magpie on the Gallows," the painting that Mr. Williams chose for the cover of his collection: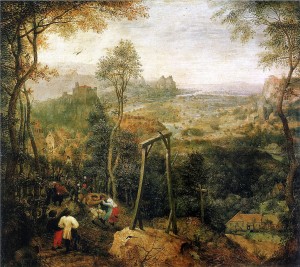 Like writing exercises?  Here is one inspired by the conversation I had with Mr. Williams:
http://www.greatwriterssteal.com/2015/01/02/an-exercise-inspired-by-george-williams-author-of-the-valley-of-happiness/
Visit my website: http://www.greatwriterssteal.com
Like me on Facebook: https://www.facebook.com/GreatWritersSteal
Follow me on Twitter: @GreatWritersSte
Music: "BugaBlue," Live At Blues Alley by U.S. Army Blues is licensed under a Public Domain Mark 1.0 License.
http://freemusicarchive.org/music/US_Army_Blues/Live_At_Blues_Alley/
Many thanks to the Library of Congress for their beautiful public domain images:
http://www.loc.gov/pictures/item/2012649048/ (Savannah during the Civil War era!)
http://www.loc.gov/pictures/item/fsa1998006340/PP/   (Voters in 1940 North Carolina waiting to cast their ballots!)