Friends, the first GWS giveaway was a success!  The site is accumulating Twitter followers and Facebook likes all the time.  But I want more.  (Who doesn't?)  I don't currently make any money off of the site-and likely never will-but I get great satisfaction out of being a resource for the great community of writers.
Like I said, I have no money.  That's why I picked up a bunch of awesome used books from the Oswego State library's recent book sale.  I'm giving away the following packages of books.  Some books are more gently loved than others, but who doesn't love getting library copies of books they get to keep?  You can write in the books, dog-ear pages…anything you want.  The words are what matter, right?
Package #1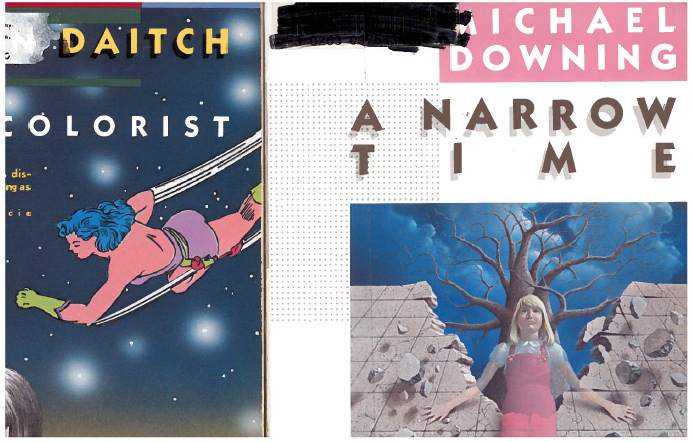 Michael Downing, A Narrow Time
Susan Daitch, The Colorist
Who doesn't love the Vintage Contemporary series?
Package #2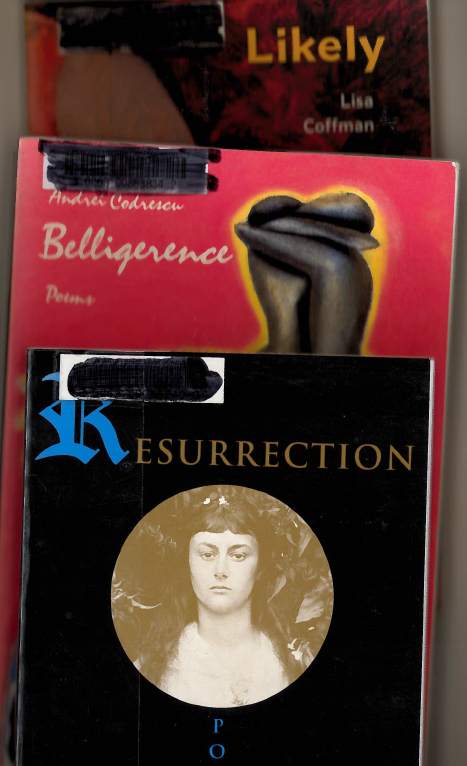 Three books of contemporary poetry:
Nicole Cooley, Resurrection
Andrei Codrescu, Belligerence
Lisa Coffman, Likely
Package #3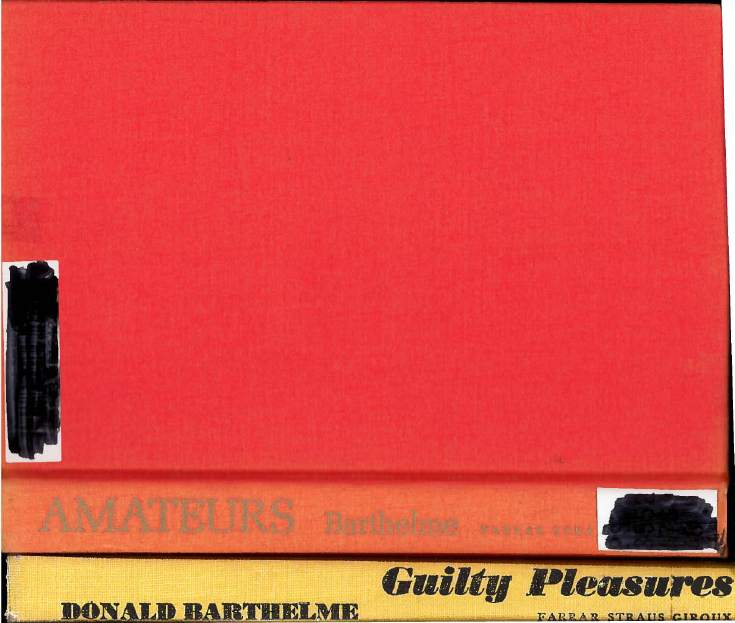 Donald Bartheleme, Amateurs
Donald Barthelme, Guilty Pleasures
Package #4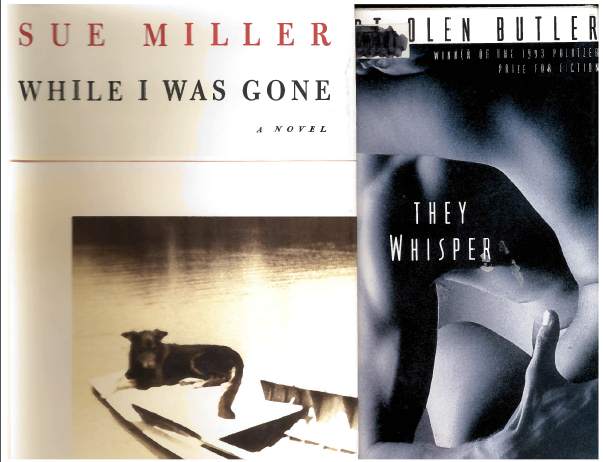 Sue Miller, While I Was Gone
Robert Olen Butler, They Whisper
Two great writers at one great price!  (Free.)
Package #5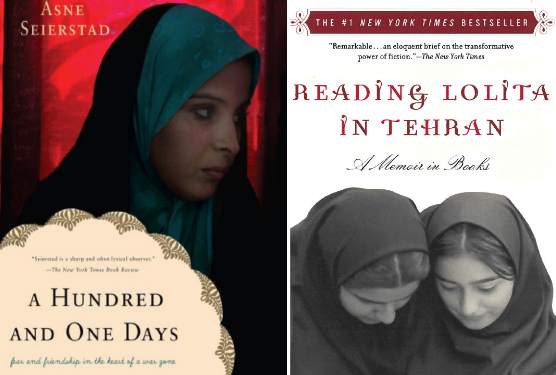 Asne Seierstad, A Hundred and One Days
Asar Nafisi, Reading Lolita in Tehran
How can you win the book package of your choice?
Either "Like" Great Writers Steal on Facebook or follow Great Writers Steal on Twitter.  (Or do both.  That's fine.)
Share a Great Writers Steal essay with your friends, tweet a link, call them up on their cell phones…do something to interact with GWS in mind because a winner will be selected around the time when the site has 200 Twitter followers or 120 Facebook Likes.  If new folks don't hear about the site and don't interact with it on social media, no one wins!
Post some statement on the official "Second-ever GWS Giveaway! Barthelme! Robert Olen Butler! Contemporary Poetry! Vintage Contemporaries!" Facebook thread.  It's stickied at the top of the GWS Facebook Page.  It doesn't matter what you post.  "Entry" or "I'm in!" or "I hope I win the books!"  I don't care, because I am going to use a random number generator to select two winners.  Each winner gets to choose one of the five packages of books!  See? It's not that hard.
Giveaway rules: come on, now.  I have no money and I'm doing this out of the kindness of my heart.  I make the final decision and stuff.  I'm just a writer and a teacher trying to get more attention for his fun (and free) effort to share storytelling techniques with the world.  I can change the rules at any time.
Thanks for all of your support!  It means a lot to me and makes doing GWS a lot of fun.