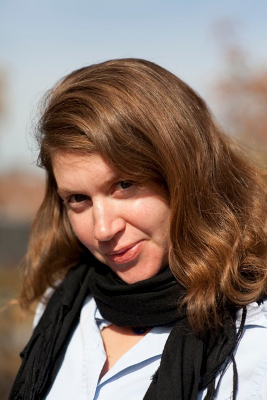 The Great Writers Steal Podcast: Rosalynde Vas Dias, author of Only Blue Body
Show Notes:
Enjoy this interview with Rosalynde Vas Dias, author of Only Blue Body, winner of the 2011 Robert Dana-Anhinga Prize for Poetry.
Take a look at the Facebook page Ms. Vas Dias created for her book.  She shares a lot of very helpful links!
https://www.facebook.com/OnlyBlueBody?fref=ts
Order your copy of Only Blue Body from Anhinga Press:
http://www.anhinga.org/books/book_info.cfm?title=Only%20Blue%20Body
Here is Katie Riegel's brief but kind review of the book:
http://applewordkiss.blogspot.com/2013/04/only-blue-body-by-rosalynde-vas-dias.html
During our discussion, I asked Ms. Vas Dias why she constructed a bit of her poem "Hidden" the way she did.  Here's the relevant bit of poem: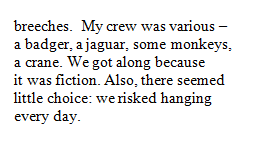 I mention http://www.penbuzz.com/, a new social media site for writers.  Why not give it a look and feel free to friend me?  I'm "GreatWritersSteal."  Of course.
Visit my website: http://www.greatwriterssteal.com
Like me on Facebook: https://www.facebook.com/GreatWritersSteal
Follow me on Twitter: @GreatWritersSte
Music: "BugaBlue," Live At Blues Alley by U.S. Army Blues is licensed under a Public Domain Mark 1.0 License.
http://freemusicarchive.org/music/US_Army_Blues/Live_At_Blues_Alley/
Many thanks to the Library of Congress for their beautiful public domain images:
http://cdn.loc.gov/service/pnp/fsa/8b24000/8b24900/8b24943v.jpg Holstein cow at Casa Grande Valley Farms. Pinal County, Arizona. She yielded 497 pounds of butterfat in 370 days. On test 77 cows of the Casa Grande Farm yielded an average of 386 pounds of butter fat in 365 days. This was the highest in the state for that many cows
http://www.loc.gov/pictures/item/hec2013004924/ Wife of New York department store magnate captures first and second prizes at Washington Horse Show. Mrs. Bernard Gimbel, wife of the New York department store magnate, and her horses Capt. Doane (left) and welcome with with whom she captured first and second prizes in the Ladies Hunters class at the National Capital Horse Show today. Capt. Doane is the $12,000 dollar horse who has been capturing many blue ribbons in eastern horse shows recently